2023 2nd International Conference on Semiconductors, Electromagnetics and Condensed Matter Physic(SECMP2023)will be held from July 21 to 23 in Qingdao, China. It dedicates to create a platform for academic communications between specialists and scholars in the fields of Semiconductors, Electromagnetics and Condensed Matter Physics.
SECMP 2023 is the Semiconductors, Electromagnetics and Condensed Matter Physics conference aimed at presenting current research being carried out. The idea of the conference is for the scientists, scholars, engineers, and students from Universities all around the world and the industry to present ongoing research activities, and hence to foster research relations between the Universities and the industry. This conference provides opportunities for the delegates to exchange new ideas and application experiences face to face, establish business or research relations, and find global partners for future collaboration.
We cordially invite you to submit the paper and attend SECMP 2023. Looking forward to your participation!
Conference History:SECMP 2022
Full Paper Submission Date: June 12, 2023
Registration Deadline: June 31, 2023
Final Paper Submission Date: July 5, 2023
Conference Dates: July 21-23, 2023

All accepted full papers will be published in Journal of Physics: Conference Series (JPCS) (ISSN:1742-6596) and will be submitted toex EI Compend/ Scopus for indexing.
The conference proceedings of SECMP 2022 have been indexed by EI Compendex and Scopus.
SECMP 2022丨EI Compendex 丨Scopus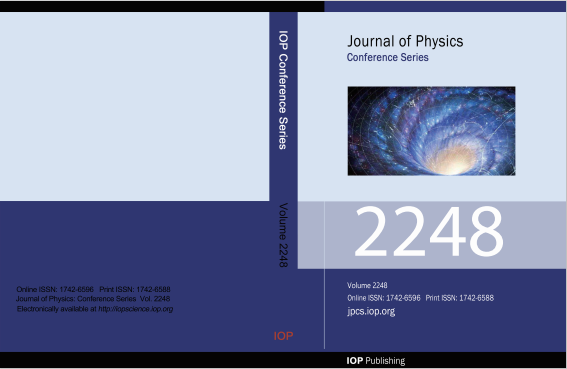 Note:
1)Both Abstract and Full Paper are welcomed. The author can make an oral presentation after the Abstract is accepted and the payment is finished.
2)All submitted articles should report original, previously unpublished research results, experimental or theoretical. Articles submitted to the conference should meet these criteria and must not be under consideration for publication elsewhere. We firmly believe that ethical conduct is the most essential virtual of any academic. Hence any act of plagiarism is a totally unacceptable academic misconduct and cannot be tolerated.
All accepted full papers will be published in conference proceedings and will be submitted to EI Compendex / Scopus for indexing.